Camp Ratty - PSP Tutorials und FAQ

Mit die besten Tutorials für PSP, die man m.E. im Netz findet! Klickt oben auf das Handsymbol rechts aussen, um dem Link zu folgen...


Farbe austauschen COLOR CHANGER SCRIPT FOR USE WITH PSP8, 9 AND X

"...This scripts automates the dialogues and creation of the necessary layers in PSP8, 9, and X to emulate the results obtained by the Color Changer filter new in PSPXI. An overview of how it works and complete instructions are in the script's header as well as an included txt file..."
Installation Paint Shop Pro 9 und aktuelle Windows 7 Windows 8 Windows 8.1 64Bit

Version PSP 9.01 funktioniert prinzipiell unter Windows7 Windows8 und Windows8.1



Programmaufruf für PSP9 korrigieren (Datei im Explorer mit PSP9 öffnen funktioniert nicht)
HKEY_CLASSES_ROOT/Applications/Paint Shop Pro 9.exe/shell/open/command... Parameter "%1" ergänzen anstelle DDE zu nutzen
HKEY_CLASSES_ROOT/Applications/Paint Shop Pro 9.exe/shell/open/ddexec... Inhalt entfernen
oder


Probleme in PSP9 mit Plugins
"...Have you tried going into Control Panel > System > Advanced > Settings > Advanced tab > Performance Settings > Date Execution Prevention tab and turning off Data Execution Prevention (DEP) for the problem plug-in(s)? You can type Data Execution Prevention into your Windows Help function for more details. This link http://thepluginsite.com/knowhow/tutorials/introduction/introduction.htm might also be helpful. ..." (spandex rutabaga)
Patches für PSP9
die deutsche Version läuft gut mit 9.01
englisch: "...There are many different patches for PSP 9, and it can be confusing, but in almost all cases, all you need is the 9.01 patch... BUT if you have the US English version of PSP, you need both the 9.01 patch and the 9.0.1.1 patch. See http://www.pspug.org/cgi-bin/forum/Blah.pl?b-PSPv.9/m-1228265895/ for a link to the Corel page for downloading patches and an explanation of what you do and don't need. ..." (?) Eventuell findet man solche Daten noch in der wayback machine oder ähnlichen Diensten...
Drucken aus PSP9
geht nur auf den Standarddrucker (ggf. helfen Utilities den Standarddrucker on-the-fly zu ändern)
Passende Rahmenfarbe finden Ein kleines Tutorial mit mehreren unterschiedlichen Methoden (Beispiel: Kopie des Bildes verkleinern (Performance), Gaussscher Weichzeichner mit 5-30, anschliessend mit dem Farbdropper eine Farbe wählen)
Photoshop to Paint Shop Pro Term Dictionary Übersetzungshilfe / Quick-Reference (Menü-Funktionen Photoshop versus Paintshop Pro)

Photo Tours 4u
auch lesenswertes Blog
Canon Dynamik Push Tonwert Prioritaet
According to Mr. Chuck Westfall (Canon), HTP affects RAW data: Highlight Tone Priority (HTP) is available with all current EOS models excluding the Rebel XS/1000D. HTP has no effect on the actual dynamic range of the image sensor. It's just an alternative method of image processing that preserves more highlight detail than Canon's standard processing, without significantly altering midtones or shadows. The effect of HTP is enhanced by Canon's 14-bit A/D converter, which provides finer tonal gradations than the previous 12-bit system. HTP is a Custom Function with a simple on/off setting, and the available range of ISO speed settings is slightly limited when it is on. ... ALO does not affect RAW image data. It is at its best for in-camera JPEGs shot in extremely contrasty lighting conditions. Examples would include backlit portraits and urban landscapes on sunny days, where the tops of buildings are brightly illuminated by the sun but subject matter at street level is in heavy shadow. HTP affects RAW data as well as in-camera JPEGs. It is very useful in high-key shooting conditions such as wedding photography and certain kinds of sunsets. With the exception of the EOS 7D, ALO can be combined with HTP with cameras that have both features.
Canon EOS M5 Fastest SD Cards comparison
Canon M5 UHS-I SD Karten (SDR104 mode theoretisch 104MB/s) - getestet je nach Karte - 80 MB/Sekunde sollten realistisch erreicht werden können
Gear Acquisition Syndrome
Der Amateur sorgt sich um die richtige Ausrüstung, der Profi sorgt sich ums Geld und der Meister sorgt sich ums Licht. Georg IR B.
Bildersuche

Galeriebilder durchsuchen nach...


...Verzeichnisname, Jahr, Monat, Tag, Stunde, Pixelbreite, -höhe, Imageratio, Dateigröße, Brennweite, Brennweite entsprechend Kleinbild, Zoomratio, Blende, Belichtungszeit, ISO, Exposuremode, Programmode, Focustyp, Flashactivity, Weissabgleichtyp, Qualität, Motiventfernung, Kameramodell usw.



Allerdings sind fast alle Bilder der Galerie ohne Exifdaten bereitgestellt, so dass oft nur allgemeine Daten (z.B. Größenangaben, Seitenverhältnis) abgefragt werden können; zur Entstehungszeit der Galerie war der Speicherplatz ein wenig knapp, so dass ich die Exif-Daten entfernt hatte...
Galerie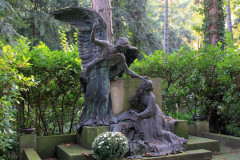 FotoGalerie -Übersicht

Bildgrößen: Je Vorschaubild ca. 5KB (meist 160x106 Pixel, ca. 10-40 Stück je Album); ein Einzelbild (meist 800x533 Pixel) dann im Schnitt 100KB. Selbst mit einem Analogmodem ist also ein betrachten der Bilder relativ problemlos möglich.

Für die erste Stufe der Einzelbildansicht (ca. 600x400 Pixel) wird jeweils das "große" Bild übertragen und vom Browser skaliert (verkleinert). Ein erneuter Klick auf das Bild zeigt dann endgültig die größte online verfügbare Version (meist 800x533 Pixel).

Die "Diaschau"-Funktion eines Albums funktioniert bei den meisten Browsern nur mit aktiviertem Javascript (obwohl das "nachladen" dann aber tatsächlich durch <meta http-equiv="refresh" content="7; ..."> realisiert ist, d.h. der Browser muss das meta-Tag unterstützen)...